Iron Filter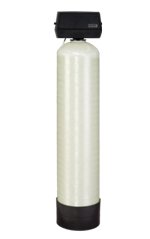 STERLING OXY2 SERIES Iron Reduction System
The chemical-free solution for your toughest well water problems!
Whether its rust stains in your sinks or the smell of sulfur every time you turn on the tap, your water problems can cause you more than frustration and embarrassment. They can damage your fixtures, discolor your laundry, or create an unpleasant odor in the shower.
---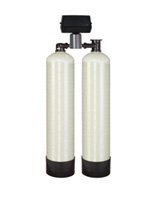 STERLING OXY3 SERIES Iron Reduction System
For homes with higher flow rates, a 2 tank system enables a continuous supply of iron free water with varying sizes available to accommodate your family's needs.
---
Control the iron in your home
Stop iron stains
Protect plumbing, fixtures, appliances and clothing
Eliminate the need for harsh chemical cleaners in showers, sinks, toilets and appliances
Protect your water softener from iron build up
Eliminates the need for iron-out salt
Reduces normal salt consumption, saving money
---
Eliminate Foul Odors
Air induction filtration removes the sulfur to produce clean, odor-free water
Protects pipes from black oxidation caused by sulfur water
Eliminates the need for chemical treatment systems - no harmful chemicals to handle or replace